Merkabah - Latest news
March 6, 2020

New live date announced - See you at the show!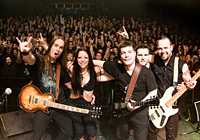 March 6 / Le D'Auteuil / Québec

April 1, 2015

First music video!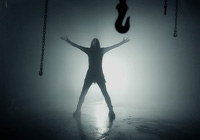 Hello everybody! We are extremely proud to present you our very first music video. We'd like to take this opportunity to thank those who gave their hearts and souls to help us making it happen: Martin Huot (K-u3.0 Productions), Ulric Low (Productions 1080), Fred Marois, Mathieu Fiset, Vicky Poulin, Nicolas Bilodeau, and Raynald Brochu. Enjoy!
February 26, 2014

Merkabah Ink Deal With Maple Metal Records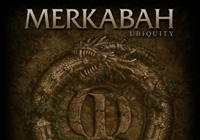 MERKABAH have inked a worldwide deal with Maple Metal Records to release their third album 'Ubiquity'. Their new album has been released in North America on March 17th 2014, and worldwide on April 4th, 2014.
Our new single "Red Letter Days" off 'Ubiquity' can be listened to.

Upcoming shows
No concert at the moment
Merkabah - videos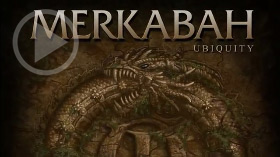 Red Letter Days videoclip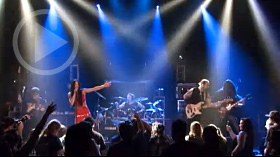 40 seconds teaser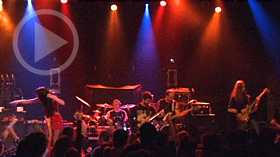 Medley - Merkabah live
Merkabah - albums
Ubiquity '14
Listen to


01. Mythomania
02. Divine Sparks
03. Red Letter Days
04. Circles of Despair
05. Brothers from the Seed of Cain
06. Deadly Prophets of the Printed Page
07. Agartha
08. Ubiquity
The Realm of All Secrets '07
Listen to


01. At the Threshold
02. Prisoner of Fantasy
03. Life As We See it
04. The Price to Pay
05. The Spectre
06. A Play With Masked Shapes
07. Kingdom of a Million Stars
08. Monte Cristo (Overture)
09. Monte Cristo
10. Dahaka (Guardian of the Timeline)
11. Queen of Tears
12. Force Éternelle
13. Demon Hunt
Shadows Never Forget '05
Listen to


01. The Messenger
02. A Shadow in the Darkness
03. Insurrection
04. A Question of Honor
05. The Rising of the Fall
06. The Mourning After
07. Along the Lonely Road
Merkabah - Biography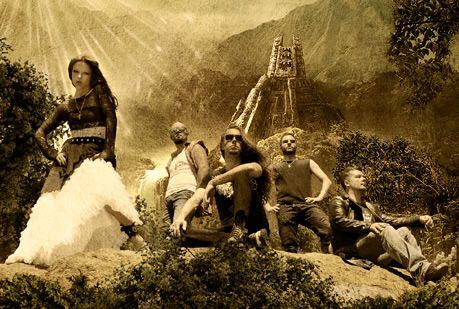 Merkabah is a heavy rock band that also encompasses symphonic and progressive rock music elements. The band was founded in the Beauce region (Quebec) in 2002.
In 2014, the five-piece outfit has released its third album, which is entitled Ubiquity: an epic journey through the most fantastic worlds filled with intense emotions and rich sound textures.
In 2009, the band was awarded the Champlain prize for Best Heavy Metal album for its second LP, which is called The Realm of All Secrets (2007). Over the last years, the band has also played with several international acts such as Lacuna Coil, Hammerfall, and Gamma Ray. Merkabah allso took part in the 2008 edition of the Woodstock en Beauce festival.
Today, the band consists of Jacinthe Poulin (vocals), François Vachon (guitars), Raynald Brochu (guitars), Louis Doyon (bass), and Nicolas Bilodeau (drums and percussions), and is built around three core values, namely musical integrity, identity and authenticity.
CONTACT MERKABAH